Zimbabwe's ruling party has ordered impeachment proceedings to begin against President Robert Mugabe and expressed confidence he could be voted out within two days.
The world's oldest head of state, meanwhile, ignored the party's midday deadline to resign and instead summoned ministers to a Cabinet meeting on Tuesday morning.
The ruling Zanu-PF party's deputy secretary for legal affairs Paul Mangwana said politicians would move a motion for impeachment on Tuesday and set up a parliamentary committee, and on Wednesday the committee would report back and "we vote him out".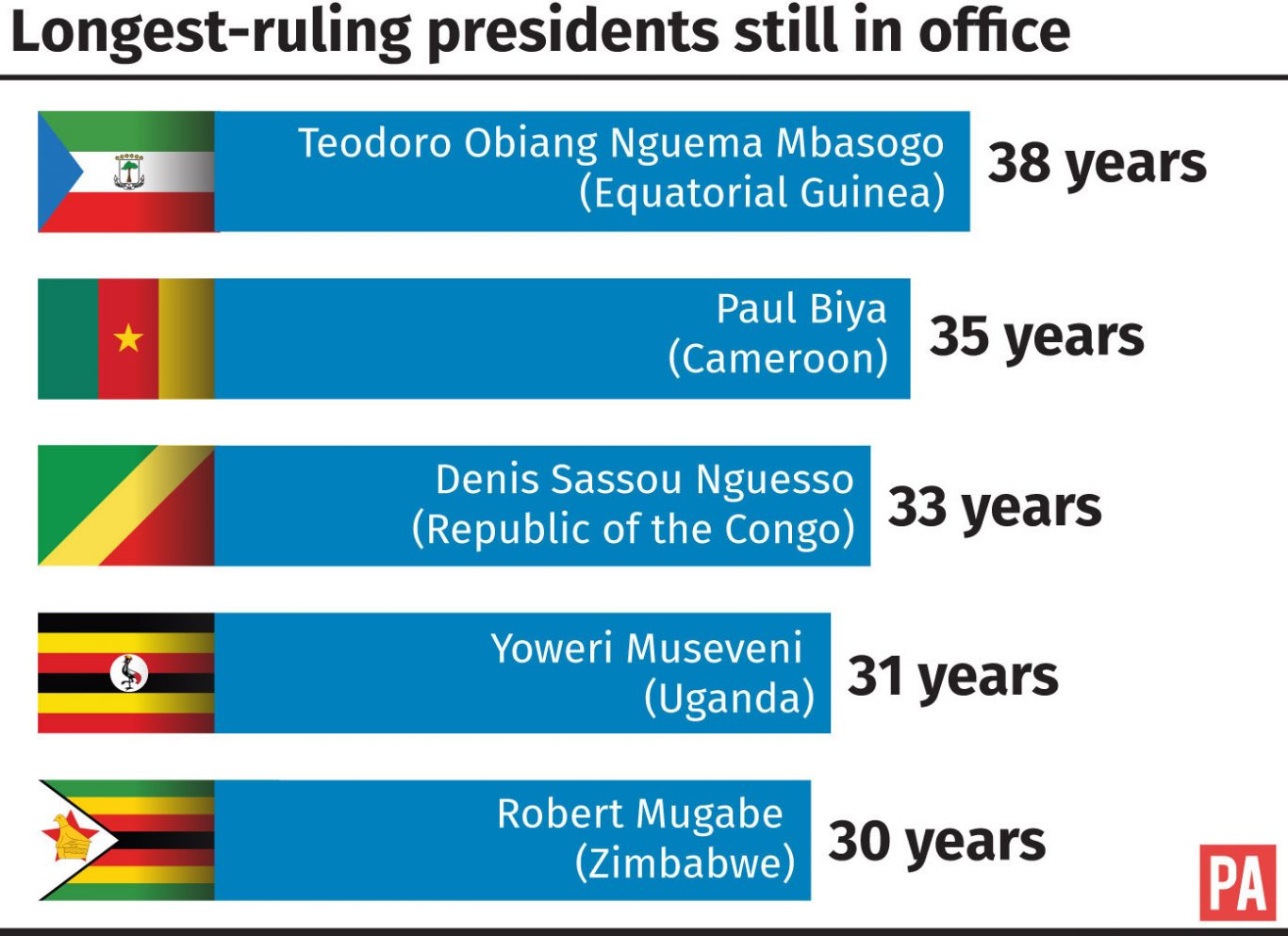 The main charge against the 93-year-old Mr Mugabe is "allowing his wife to usurp government powers" and that "he is too old and cannot even walk without help", Mr Mangwana told reporters.
He said the ruling party needs the backing of the MDC opposition group to have enough votes in Parliament but "we have talked to them and they are supporting us".
Zimbabweans were stunned by Mr Mugabe's defiance during a national address on Sunday night in which the increasingly isolated president, put under military house arrest last week, had been expected to step down.
Mr Mugabe did acknowledge "a whole range of concerns" about the chaotic state of the government and the economy, which has collapsed since he took power after independence from white minority rule in 1980.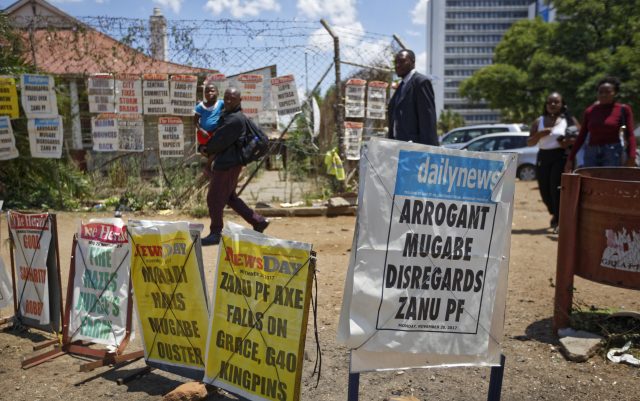 A notice by Mr Mugabe's chief secretary announced Tuesday morning's Cabinet meeting at State House and said all ministers "should attend".
However, a tweet by one minister, Jonathan Moyo, indicated several had left the country.
The military appears to favour a voluntary resignation for Mr Mugabe, one of Africa's last remaining liberation leaders, to maintain a veneer of legality in the political transition and avoid accusations of a coup.
Mr Mugabe, in turn, is likely using whatever leverage he has left to try to preserve his legacy or even protect himself and his family from possible prosecution.
Amid the political confusion, the government on Monday urged Cabinet ministers to pursue business as usual.
Meanwhile, opposition activists and the influential liberation war veterans association announced more demonstrations to pressure Mr Mugabe to go.
"Your time is up," veterans' association leader Chris Mutsvangwa said at a press conference.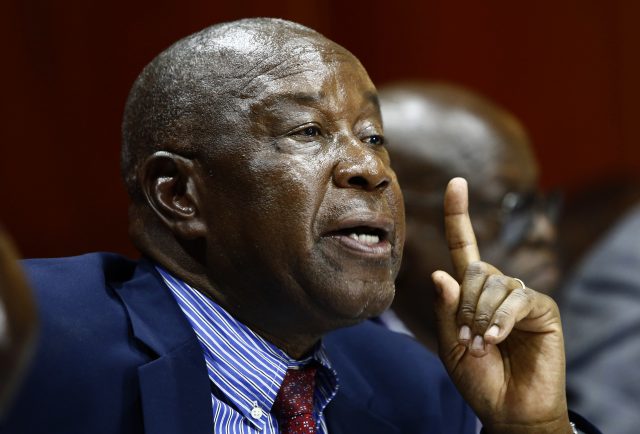 He suggested that the military was still beholden to Mugabe and compelled to protect him because he is officially their "commander in chief".
The war veterans' association will go to court to argue that Mr Mugabe is "derelict of his executive duty", Mr Mutsvangwa said.
Mr Mugabe was stripped of his party leadership on Sunday by the ruling party's Central Committee but said in his speech he would preside over a party congress next month.
That congress is expected to ratify his firing as party chief, the expulsion of the unpopular first lady and the naming of Mr Mugabe's recently fired deputy, Emmerson Mnangagwa, to succeed him.
The firing of Mr Mnangagwa and the positioning of first lady Grace Mugabe to succeed her husband as president led the military to step in last week.