Britons strongly support "nanny state" interventions on health issues, a survey suggests.
While the public largely believe that they are responsible for their own health, research has shown that very few are meeting guidelines for healthy living.
New polling suggests that the majority of the British publish back the smoking ban and the sugar tax on soft drinks.
The briefing paper, titled Are We Expecting Too Much From The NHS?, concludes that there is "surprisingly strong public support for these types of intervention".
The authors, from The King's Fund, the Health Foundation, the Institute for Fiscal Studies and the Nuffield Trust, added: "If government is serious about improving the public's health, it must do more to tackle the wider determinants of health through a more co-ordinated approach to policy-making."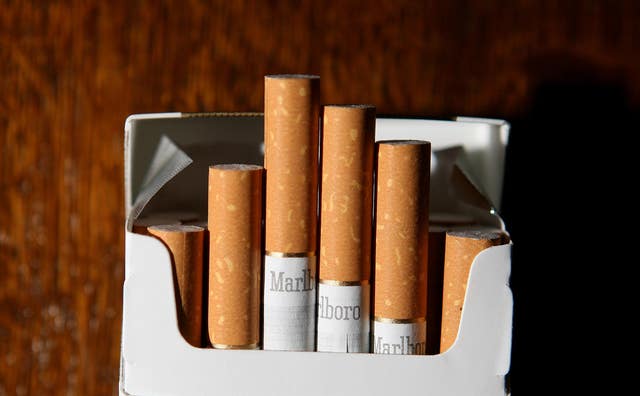 As part of the research, experts polled more than 2,000 people aged 15 and over from across the UK.
They found that 86% of people believe that it is the responsibility of the individual to stay healthy.
Yet previous research suggests that seven in 10 adults in England do not meet government guidelines in relation to two or more key risk factors of poor diet, physical inactivity, excessive alcohol consumption and smoking.
The briefing, produced for the BBC, found that 63% of people support the soft drinks levy and almost three quarters (72%) supported the ban on smoking in public spaces.
Seven in 10 supported limiting fast food areas near schools while just over half (54%) said they support a minimum unit price for alcohol.
Meanwhile 69% said they support restricting advertising of unhealthy food and drink while 67% would back a ban on advertising of junk food on TV before 9pm – something which was proposed in the Government's latest work to prevent childhood obesity.
Helen McKenna, senior policy adviser at The King's Fund, said: "It is essential that national and local government use all the means at their disposal to improve the public's health.
"This should include being bolder in using tax and regulation where this can be effective.
"Although politicians may balk at the idea of the 'nanny state', our research suggests these types of intervention may enjoy stronger public support than they often assume.
"As it approaches its 70th birthday, the NHS still enjoys overwhelming public support but funding pressures are beginning to take a toll and there are signs that people are becoming less satisfied with NHS services."